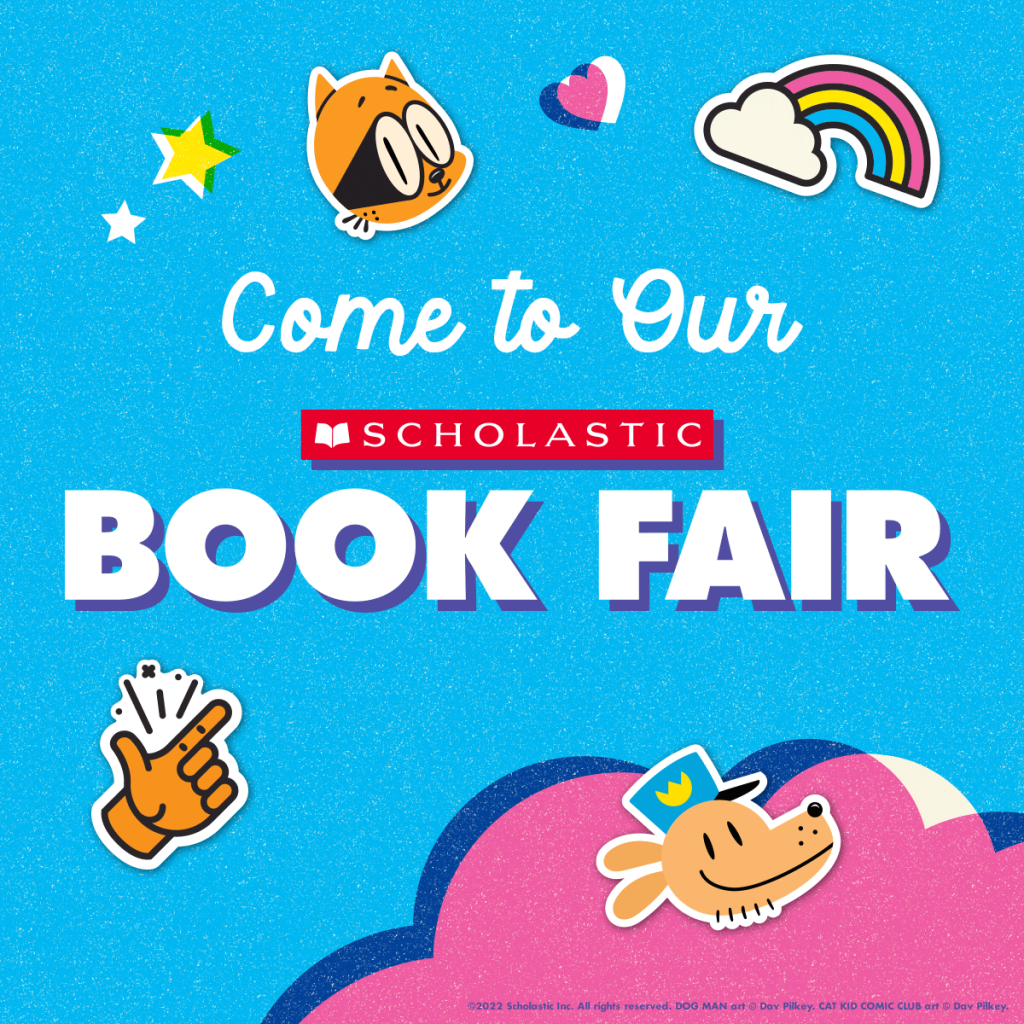 The Scholastic Book Fair is returning to MLG in 2022! See the schedule below, and visit our Scholastic Book Fair Homepage for more information: https://bookfairs.scholastic.com/bf/greenwood1.
Did your student lose their book fair flyer? Access the elementary and middle school flyers using the buttons below.
December 2nd (Friday): Book Fair Preview Day
Students will not be able to make purchases on this day. Classes will be able to visit the library to preview the books at the fair and determine how much money they would like to bring when their class returns December 5th-9th.
Ms. Portillo
Ms. Holz-Russell
Ms. Canela
Ms. Contreras
Ms. Otalvaro
Ms. Pruett (4th Grade)
Ms. Prueitt (2nd Grade)
Ms. Ochoa
Ms. Gallegos
Ms. Coursey
December 5th:
8:15-9:00: Ms. Urbanz's Homeroom
9:00-9:45: Mr. Hinojoza's Homeroom
9:45-10:30: Ms. Gallegos' Class
2:00-2:45: Ms. Coursey's Class
December 6th:
8:15-8:40: Ms. Fox's Homeroom
8:40-9:00: Ms. Murphy's Homeroom
9:00-9:45: Ms. Ochoa's Class
9:45-10:30: Ms. Otalvaro's Class
11:30-12:15: Ms. Canela's Class
2:00-2:45: Ms. Contreras' Class
December 7th:
8:15-9:00: Ms. Holz-Russell's Class
9:00-9:45: Ms. Pruett's (4th Grade) Class
9:45-10:30: Ms. Clementi's Homeroom
2:00-2:45: Mx. Lin's Homeroom
December 8th:
8:15-9:00: Ms. Cary's Homeroom
9:00-9:45: Ms. Dobbs' Class
9:45-10:30: Ms. Hyde's Class
2:00-2:45: Ms. Portillo's Class
December 9th:
8:15-8:40: Ms. O'Leary's Homeroom
8:40-9:00: Ms. Wilson's Homeroom
9:00-9:45: Ms. Boniello's Class
9:45-10:30: Mr. Restrepo's Class
2:00-2:45: Ms. Prueitt's Class