About Our School
Marie L. Greenwood Early – 8 is a multi-generational, neighborhood school. Our highly effective teachers and staff, in partnership with our community, provide students with opportunities to engage in the arts, character education, science and technology.
We offer instruction in both English and Spanish from kindergarten through 5th grade.
Our Vision Forward
In unity, we empower our culturally diverse students to exemplify ownership and work together to achieve academic and social success.
Our Mission Forward
At Marie L. Greenwood we meet the needs of all of our students by focusing on and incorporating student ownership in high-quality instruction and a positive school culture.
Our Core Values
Integrity
Perseverance
Responsibility
Empathy
Honesty
Leadership
Joy
Creativity
Our Logo
As we approach the 20th anniversary of the Marie L. Greenwood Building, we dedicate our new logo to honoring the powerful heritage and positive influence of our very own Marie L. Greenwood. The colors blue & turquoise were chosen to reflect Mrs. Greenwood's two favorite colors. The stars located in the logo highlight Mrs. Greenwood's mantra, "Aim for the stars and at least you'll hit the treetops." Maroon was added to reflect a new color that signifies our bold path forward. The lion facing forward also signifies our path forward as we strive to ensure that every student who walks through our doors is supported to be successful academically and socially.
Our Legacy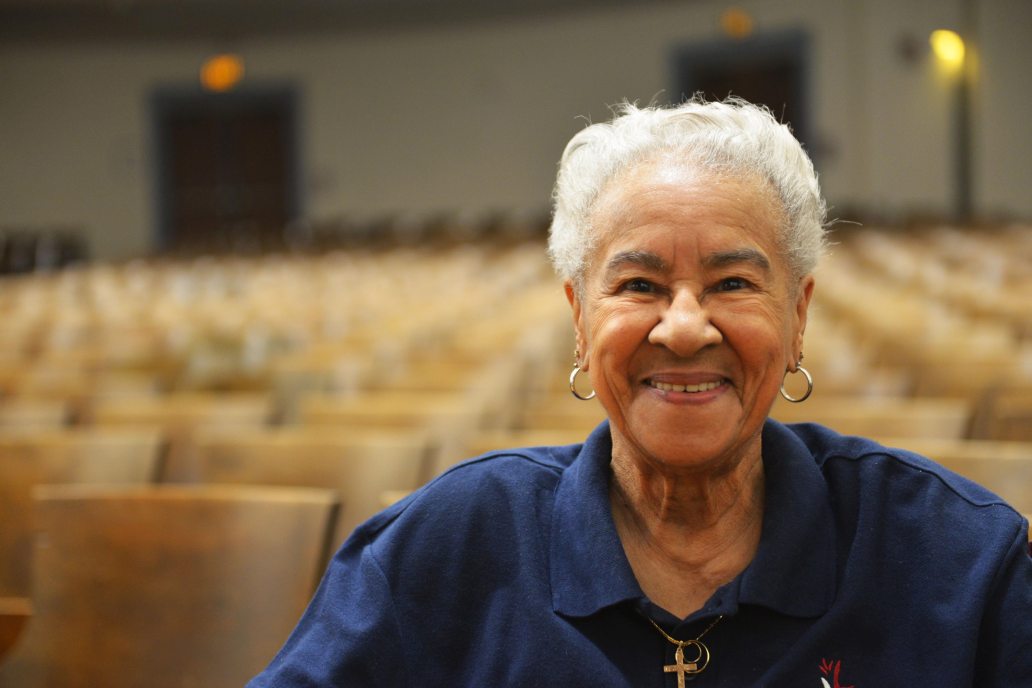 Born Nov. 24, 1912, Marie L. Greenwood began her teaching career at Whittier Elementary School in 1935 as one of the first African-American school teachers in Denver. She is highly regarded for breaking down racial barriers throughout her storied career in our district. A first-grade teacher for 30 years, Ms. Greenwood has guided educators throughout her career in the importance of early literacy programs.
Marie L. Greenwood believed that every student could be successful, while recognizing that this might look different depending on the student. Her legacy lives on in the support we provide for our students.